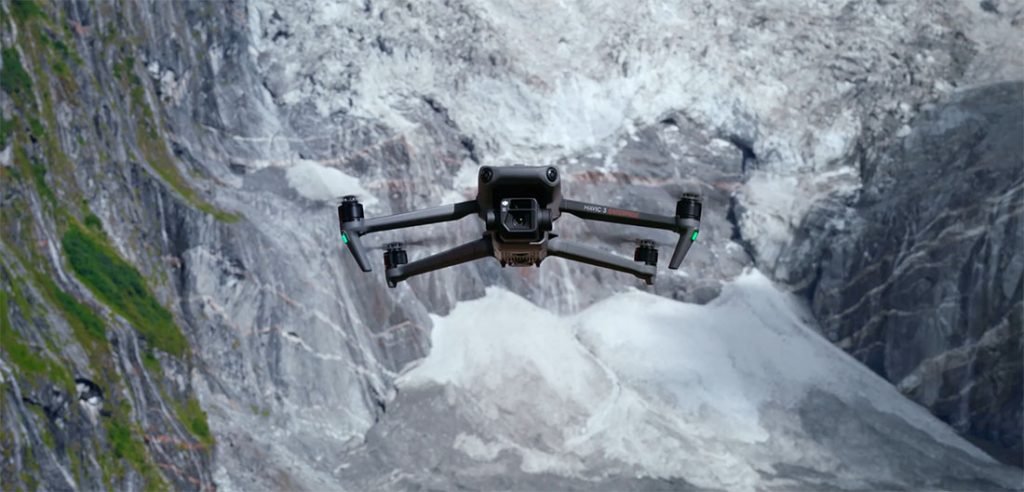 Lightweight and Portable
A lightweight, compact, and foldable design makes it easy to carry for solo operation, enabling fast deployments for more flexibility.
Fly Longer, Charge Faster
45-min flight duration lets you cover more ground in a single flight to increase efficiency. Batteries charge fast with a 100W charging hub.
Omnidirectional Sensing
Equipped with wide-angle lenses on all sides and APAS 5.0 for omnidirectional obstacle avoidance with zero blind spots.
Endless Expansion Options
Optional loudspeaker, RTK Module, DJI Cellular Dongle, and other official accessories are available to do more in the air.
Powerful Payloads
A zoom camera for 56x hybrid zoom, a 4/3 CMOS wide-angle camera for high-precision mapping, and a thermal camera for heat source inspection.
In the Box
Mavic 3 Enterprise Aircraft -1x
Mavic 3 Intelligent Flight Battery – 1x
MicroSD Card 64GB – 1x
Gimbal Protector – 1x
Mavic 3 Enterprise Series Propeller (Pair) – 3x
RC Pro Enterprise – 1x
Screwdriver – 1x
USB-C Power Adapter (100W) – 1x
100W Power Adaptor AC Cable – 1x
USB-C Cable – 1x
USB-C to USB-C Cable – 1x
Protector Case – 1x