Setting new standards with DJI Mavic 3 Thermal
When it comes to small commercial thermal drones, the DJI Mavic 3 Thermal is setting new standards. The M3T takes mapping, surveying, and thermal imaging efficiency to a whole new level with a mechanical shutter, 56x zoom camera, and a 640×512 px thermal camera.
It is designed to perform on extended missions, making it ideal for both novice and experienced pilots. And since it has thermal imaging capabilities, the drone is also perfect for nighttime operations, search and rescue, inspection, and combating fires.
Portability and operational efficiency
Weighing just about 920 g, DJI Mavic 3 Thermal is one of the market's lightest and most compact enterprise drones. It can be quickly deployed and can be easily held in one hand.
The batteries of the aircraft are optimized for endurance. With a 45-minute flight time at full charge, you may survey up to 2 square kilometers in a single trip, increasing the amount of ground you can cover on every mission.
After the flight, you may directly charge the drone with 88W or use a 100W charging hub to charge the batteries quickly.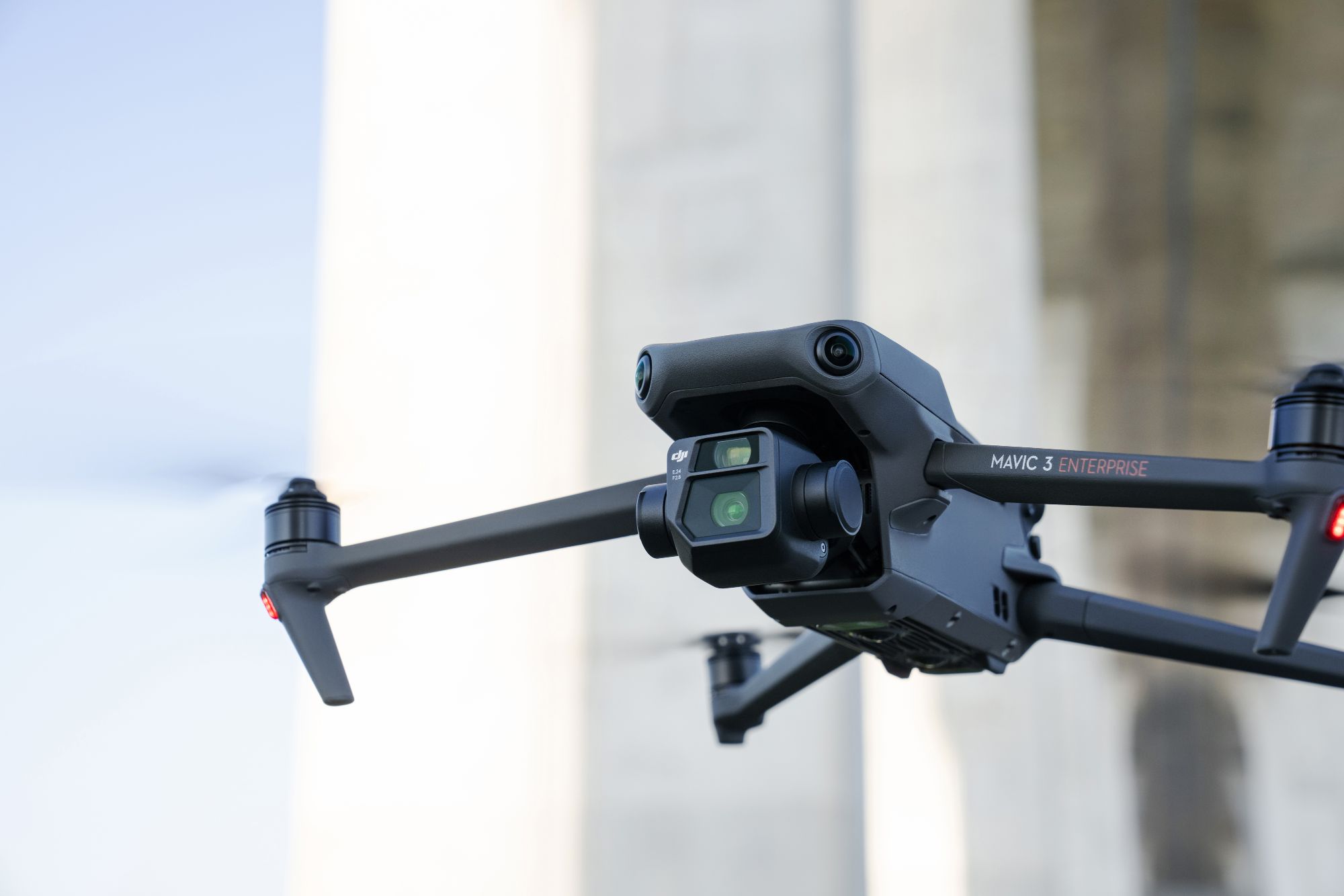 Improved mapping and surveying even at night
The DJI Mavic 3 Thermal has the same tele camera as the Mavic 3 Enterprise, a 48 MP camera with a 1/2″ CMOS sensor, as well as a thermal camera with a Display Field of View (DFOV) of 61° and an equivalent focal length of 40mm with 640 512 px resolution.
This thermal variant was designed to meet the unique needs of aerial operations in firefighting, search and rescue, inspections, and night missions.
To assist professionals in locating hotspots and making prompt choices, the Mavic 3T's thermal camera provides point and area temperature measurement, high-temperature alarms, color palettes, and isotherms.
The drone's thermal and zoom cameras offer 28 continuous side-by-side digital zoom for simple comparisons with simultaneous split-screen zoom.
Optimal image transmission
The DJI Mavic 3 Thermal drone can fly farther and transmit signals with more stability thanks to DJI O3 Enterprise Transmission, which allows for a maximum control range of 15 km. This gives pilots more confidence when flying.
The aircraft also offers a 1080p/30fps high frame rate live broadcast. Transmission distance is a proxy for signal strength.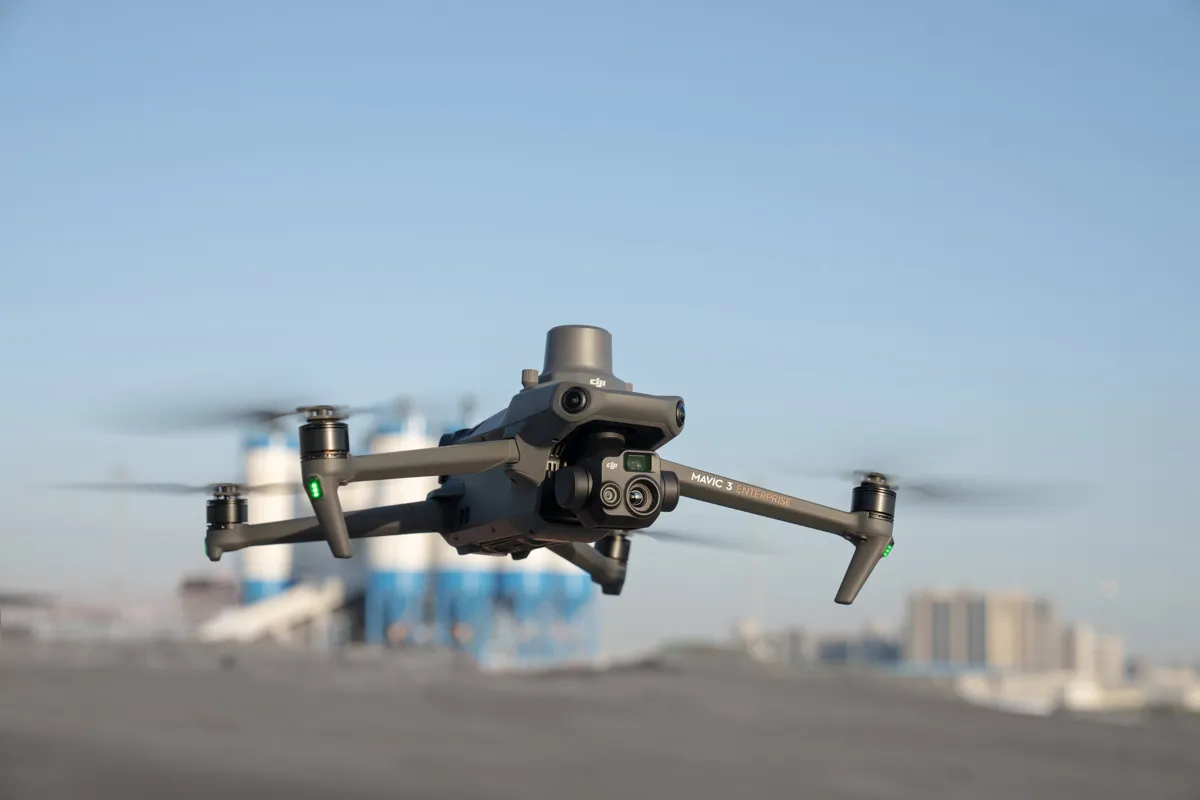 Flight safety a priority
DJI has always been at the forefront of the drone market in terms of creating cutting-edge safety features, and the DJI Mavic 3T carries on this tradition with better object detecting and navigation algorithms that provide drone pilots with the direction they need to remain safe.
The M3T drone has DJI AirSense, which collects ADS-B signals from surrounding conventional aircraft to alert drone pilots of nearby air activity. Six omnidirectional fish-eye sensors are also installed, enabling the new and upgraded DJI APAS system 5.0 for obstacle detecting with no blind spots.