Get our unique Vertical Take Off & Landing (VTOL) professional drone - Wingtra One
Start your project today!
Become a certified drone pilot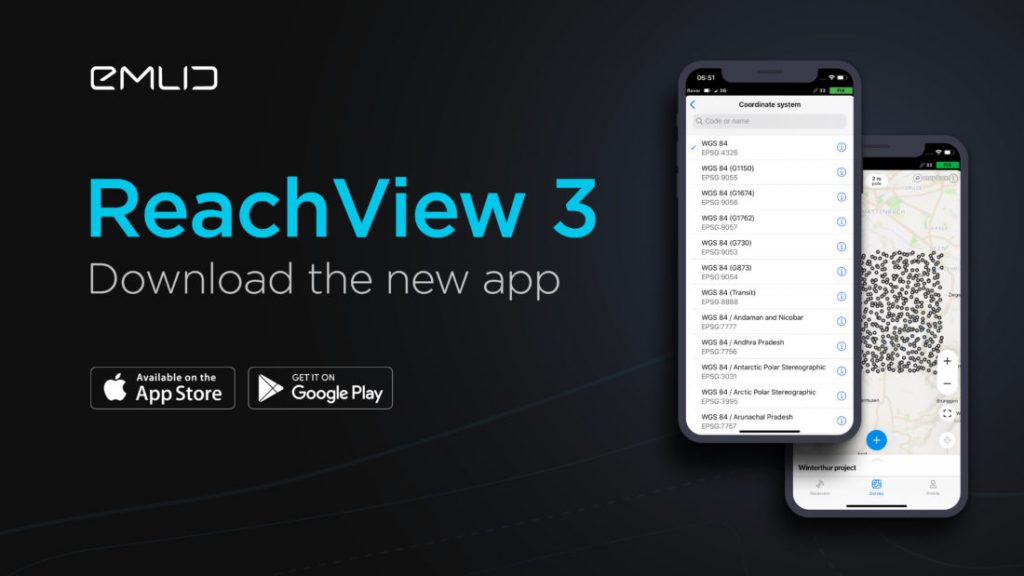 Getting Started with ReachView 3
ReachView 3 is a new version of the companion app for Emlid Reach receivers. Now supports thousands of coordinate systems and is translated into multiple languages. Completely rebuilt from the ground up. Much faster, more reliable, and easier to use.
ReachView 3 includes:
• Coordinate systems with search by name and code.
• 6 languages: English, German, Italian, Russian, Spanish, and Turkish.
• Redesigned project viewer with a beautiful map and smooth animations.
• Now projects are stored directly on a mobile device, not on Reach itself, making it possible to work with projects without turning Reach on.
• Point collection and stakeout features.
• Import and export in CSV.